What happens to weapons when conflict ends?
In Angola, a new exhibition showcases creative methods for repurposing decommissioned guns and ammunition.
In 1975, artist and anti-war activist Gonçalo "Kester" Mabunda was born - two years before the Mozambican civil war unfolded, lasting 16 years. Now, he uses weapons left over from that conflict and others to create his signature expressive sculptures.
His latest exhibition takes place in Luanda, Angola from September 20th – October 31st, and has been organized by Espaço Luanda Arte (ELA), in partnership with MAG.
After growing up in the midst of conflict, Mabunda now exhibits around the world; his work informed by the experiences that have shaped his homeland. He uses deactivated AK47s, rocket launchers, pistols, bullets and other destructive items to make his striking pieces, many of which are styled to evoke traditional African masks.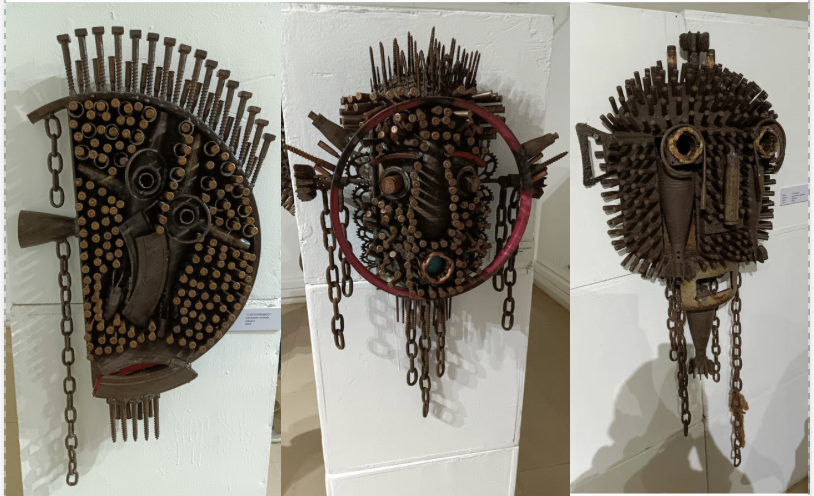 Every year, 200,000 people are killed by the use of guns and other firearms, and rates of armed violence are increasing in many places around the world. Even when a conflict has ended, weapons that have laid hidden, gathering dirt and rust for decades, can still take lives. In countries that have been affected by prolonged conflict, weapons and ammunition are often left unchecked. This makes them hard to keep track of, and at risk of being stolen or traded illicitly and used to commit violent crimes.
In Angola, where MAG has been working for almost three decades, the exhibition is part of our wider weapons and ammunition management activity. Our teams mark and safely destroy obsolete weapons and ammunition and build safe weapons storage facilities for the police, as well as providing training for storekeepers.
Our Country Director for Angola, Nelson Verissimo, said:
"By turning discarded weapons into art, it not only means that they can't fall into the wrong hands, but also spreads a message of peace. Armed violence remains a problem here in Angola, and we hope this effort will raise further awareness on this important issue and discourage the use and ownership of weapons across the country. Ultimately, it helps to sustain and promote peace and stability for the common interest of all Angolans by reminding and educating the younger generation, especially those born after the hard-won peace of 2002."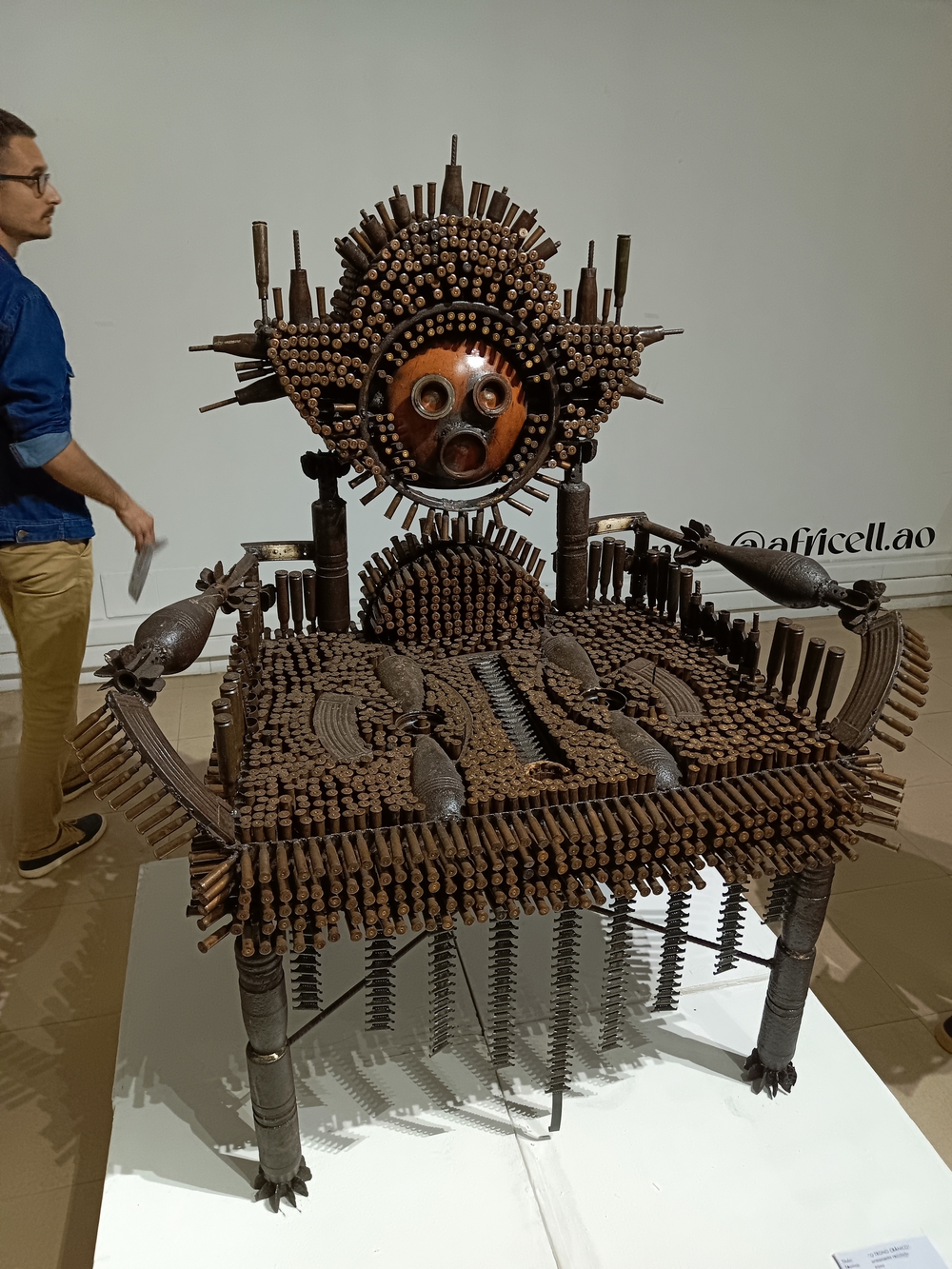 In the words of the artist himself, his work is a "reflection of how we have recycled war materials and exchanged what was meant for evil for good." He goes on to say that he has "extensive work dedicated to the memory of my country. The tragic civil war, which devastated Mozambique from the early 70s until recently, is the immediate context. I use weapons to support my art pieces - 7 million guns were stored and hidden across the country. In this case, art turns into a duty: a duty to remember."
MAG and ELA have recently signed a partnership agreement and are planning to work with the Mozambican artist to conduct a series of workshops with Angolan creators. The aim of the workshop is to produce a dozen pieces of art that will be exhibited first in Angola and then around the world. The proceeds from the sale of one of these pieces will be donated to MAG's work.
The transformation of these weapons is more than art – it is creative action taken against the tools and symbols that perpetuate violence, and an attempt to reshape perspectives.
Read more about our work in Angola at the link below.