"The findings of this year's Landmine Monitor show that landmines and explosive remnants of war continue to pose an enormous threat to civilians around the world. Every day, 13 people needlessly lose their lives or are injured by these deadly weapons.
85% of all landmine casualties in 2022 were civilians - and many hundreds of people are injured or killed years or decades after the end of a conflict.
Despite the overall number of casualties being lower than that of the previous year, casualties were still recorded in over 50 countries and territories. This problem remains a global one that needs sustained support, funding and commitment from the international community.
At MAG we will continue speaking up on this issue in all ways we can, and putting the needs of the communities in which we work first."
- Darren Cormack, MAG CEO


We have highlighted some of the report's key findings below: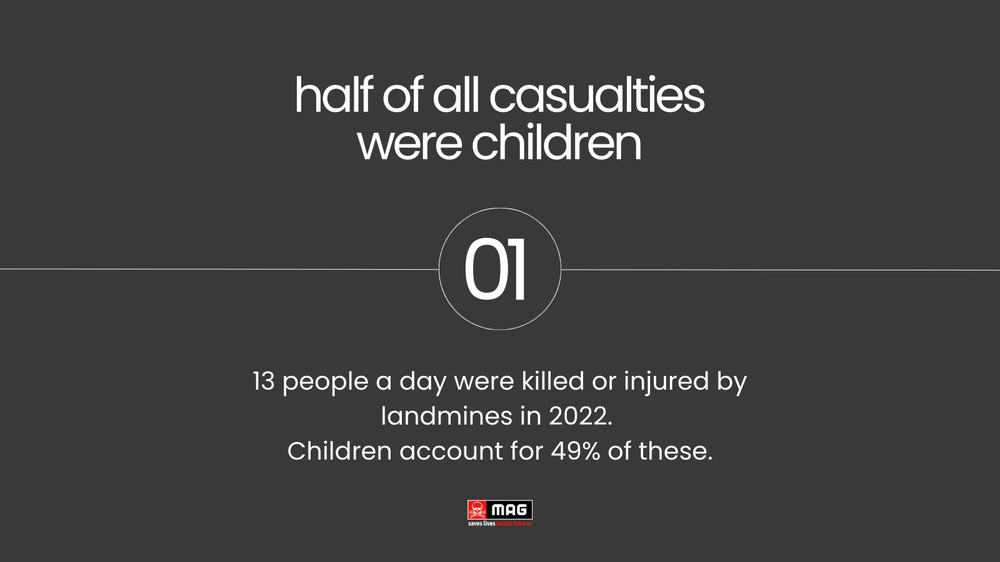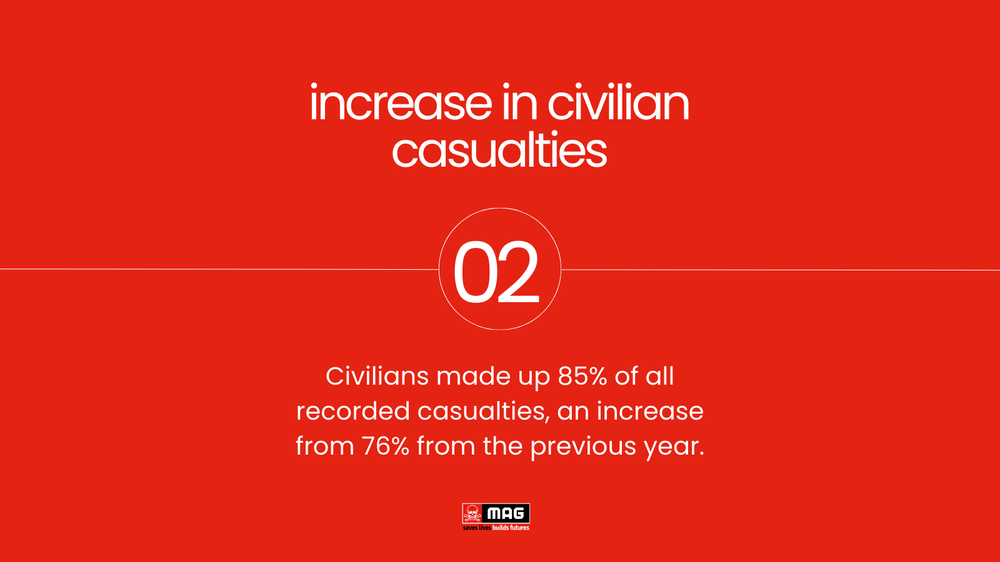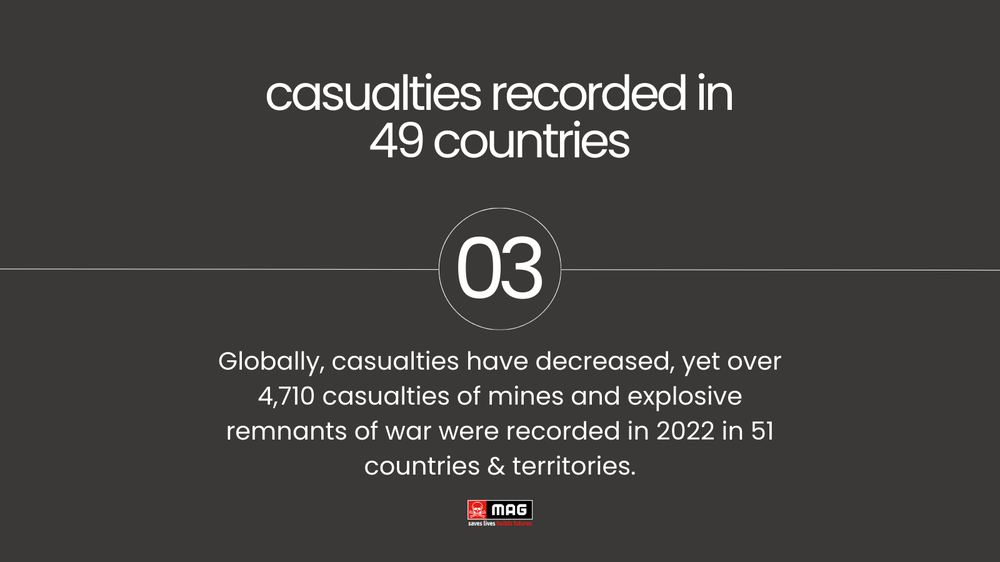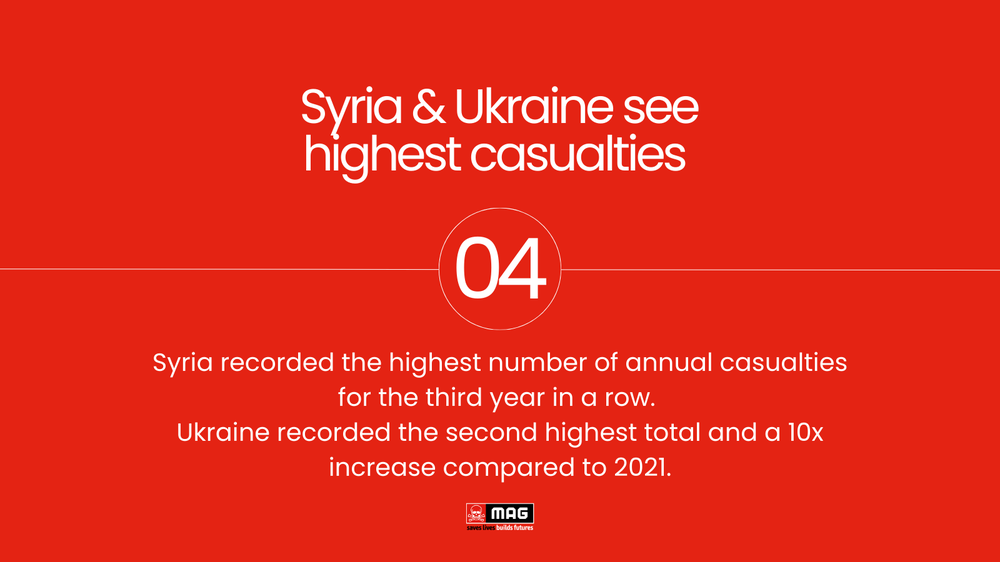 Read more in the full report from the Landmine and Cluster Munition Monitor here.