Working across 30 countries as deminers, leading risk education sessions, or providing expertise in policy, human resources or finance, women at MAG dedicate their time, skills and energy to making their communities safer.
This International Women's Day, we are highlighting some of their stories.

Thuk, a team leader in Cambodia
Thuk joined one of our clearance teams in Cambodia straight from school. 5 years later, she was there when MAG came to destroy the bombs found in her own village.
"I joined MAG when I left school at 18, that was five years ago. A friend told me MAG was hiring deminers and I applied. I almost missed the deadline as I found out late, I put my application in at 5pm on the last day. I was very happy to get the job and I have been able to support my family who are poor farmers. We found a lot of unexploded ordnance on our land and relatives would even bring bombs to the house. I had no idea that they were dangerous, so it makes me shudder to think about it now.
A couple of years ago when I was home on leave, my grandfather found a bomb behind our house. I reported it and MAG came straight away and destroyed it. We live with this danger all the time – every day. So, you can understand why I value my job so much, we are making a big difference to people's lives. The area around my house still hasn't been systematically searched. Hopefully it will happen soon.
I worked as a deminer for two years and was then promoted to deputy team leader. My family are so proud of me and what we do. It is a great job – helping people, saving lives. Communities can farm safely when our work is done. Also supporting my family is very important. I only take 20% for myself, the rest supports my family and helps my younger sister go to school.
The most important aspect of my job is safety. I must make sure the teams are working as they should be, following the procedures. This keeps people safe. The job can be dangerous, so this is very important. I try and support the staff I manage as much as I can, supporting them and helping them where I can. In MAG women have the same rights as men, it is really good like that. So, working here as a women is normal, it is just fine."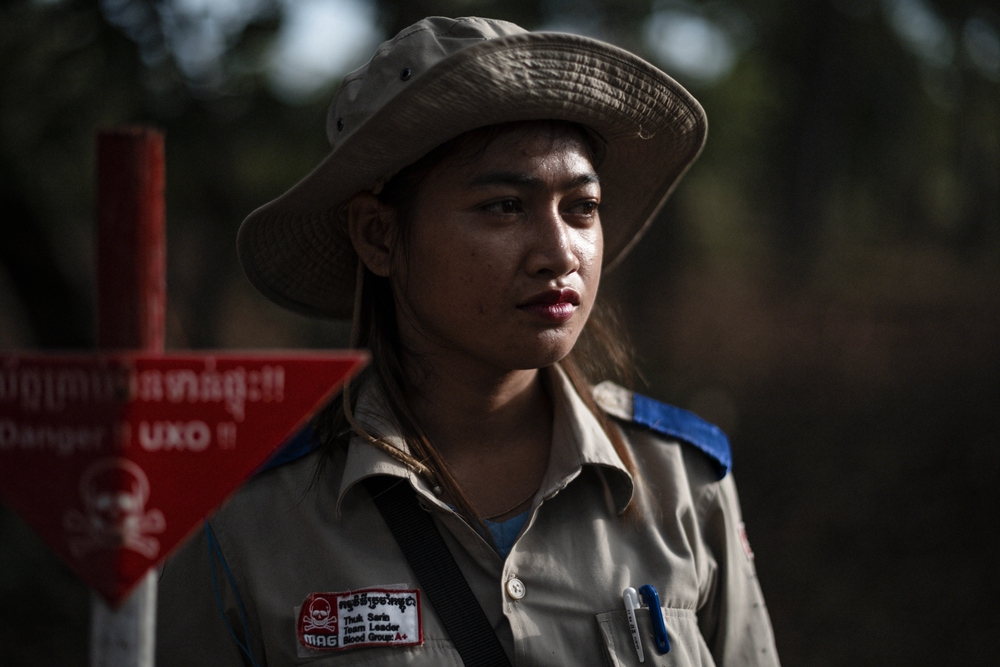 Kateryna, Project Manager in Ukraine
Kateryna joined the team shortly after MAG begun operations in Ukraine last year. She has been instrumental in the set-up of our programme and partnership with local organisation the Ukrainian Deminers Association, as well as relevant authorities like the Ministry of Defence, the Ministry of Reintegration for temporary occupied territories and the State Emergency Service of Ukraine.
"I have had to flee my home twice during this conflict - the first time in 2014 and the second time this year. Now, the area where I lived is occupied and heavily destroyed, and our apartment and garden are inaccessible. Because of this, I won't be able to return home with my family anytime soon. Roads and paths may be mined, booby traps could be anywhere, and other explosive dangers are widespread. All of this means that going home isn't an option for me and my family right now.
When the conflict started earlier this year, I began to receive requests from people looking for information on what to do when areas are contaminated, or when they have unexploded ordnance in their home or gardens. I saw an opportunity to help civilians, at least by providing information. I knew that MAG was a professional and experienced organisation, with the capacity and knowledge to help free Ukraine from mines and explosive remnants of war. I am happy to see what MAG has already done for Ukraine and what they are planning to implement in the future. I believe that MAG cares about the lives and safety of the people they help, which is why I was eager to join."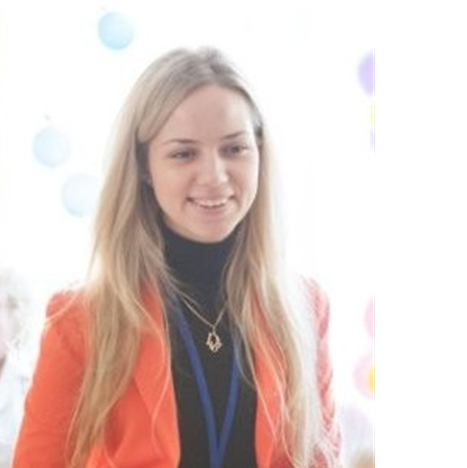 Mai, Information Manager Team Lead, Vietnam
Our Information Management (IM) unit in Vietnam is composed mostly of women, and all of them are passionate about technology. Information is essential to the success of our mine action program since its planning and implementation will be based on facts. Without them, our program would be like a minefield: unpredictable and dangerous!
Mai has worked at MAG's IM Unit in Vietnam for 14 years. In her role as team lead, she ensures that all records are accurate and complete according to the organisation's policies and procedures.
"Our unit is responsible for collecting and organising all the data and information related to our mine action activities. We ensure that the data is accurate, up-to-date, and easily accessible," she said.
Mai works with four other women in IM. Each of them plays a crucial role from updating fresh records from the field to overseeing our on-site tasks. They're working on a screen that's flooded with data and maps, so you might not know what happened. But they are like a map librarian who knows exactly where everything is and can locate the data you need quickly!
"We create maps that display MAG's activities, report on our impact, and online tools that allow our staff to collect information in the field," Mai explained.
By using digital technologies, IM helps teams quickly and easily gather data from the field and compile it into reports and maps that are easy to understand and use. This allows our staff to have access to the information they need quickly without having to comb through large amounts of data by hand.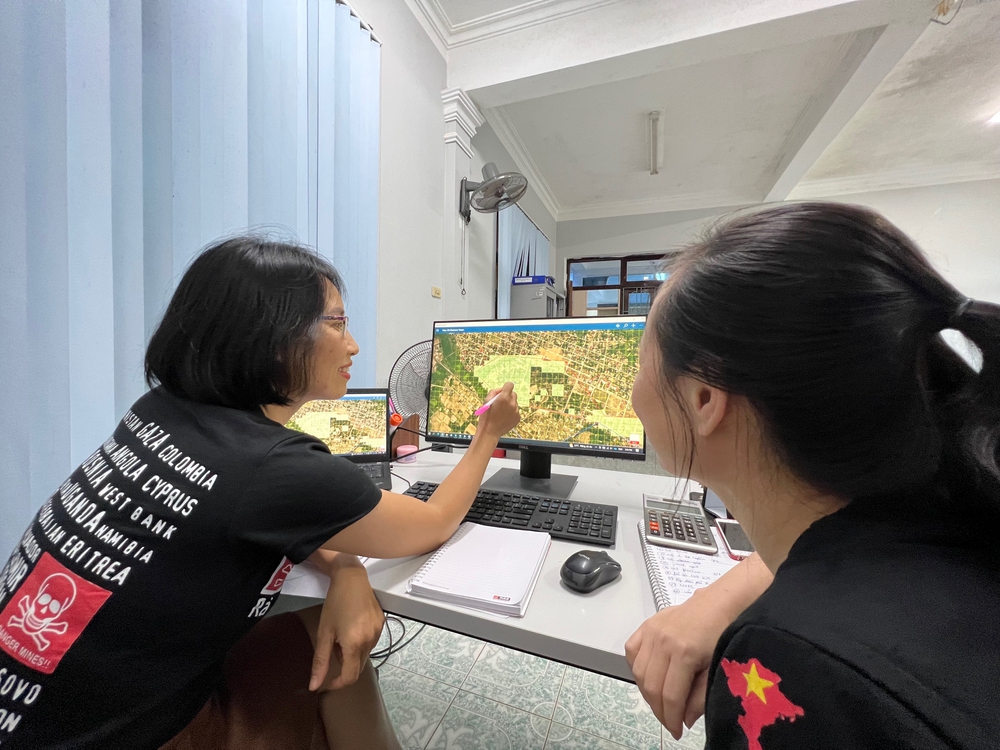 Ngoie, a team supervisor in Angola
Supervisor Ngoie Mulunda Groyca is 34 and has been a deminer for five years and now has senior Explosive Ordnance Disposal qualifications.
She leads almost 30 staff across two teams comprising deminers and key support staff such as medics.
Ngoie says: "When I first started, I was ready to resign. During the training we were shown videos and pictures of the consequences of landmine accidents and then, when we actually got to the field, I was constantly worried about snakes and insects. It's really tough work, especially when it's very hot, because of the heavy protective equipment we have to wear.
"My family and friends were also nervous and really didn't want me to do the job. I can understand that.
"But then I became used to the work, I guess, and I started to really enjoy it. My family also became more confident as I reassured them about how strict we are in the way we operate. We have such a good team spirit and my colleagues are my friends.
"We're all very proud to be doing such important work for our country and our communities. Every day we can see the progress we make, the number of metres we've made safe, the landmines we've found and destroyed. You can see the difference."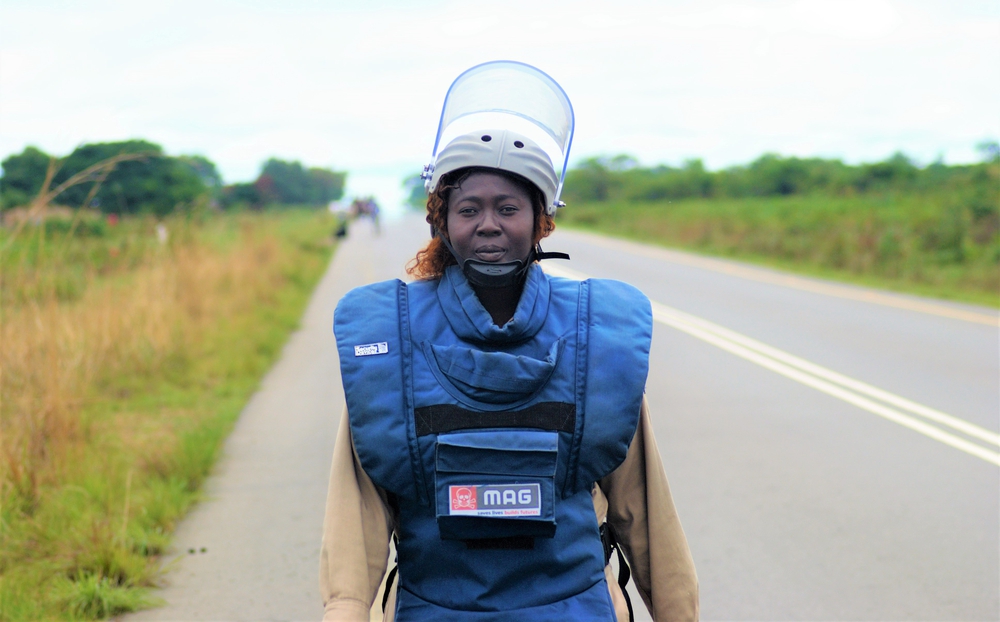 Maryam, a deminer in Syria
When Maryam, her sister and father first started working for MAG as deminers, they told their mother that they had jobs picking potatoes.
Maryam said: "We knew she would worry about us but after about a week, once we had had some training and knew more about what our jobs would entail, we told her the truth."
That was back in 2016 and helping to free their communities of fear by clearing landmines has become not just a job but a career and a vocation for the two sisters and their dad.
Maryam, 25, added: "Mum was scared at first but now she's very proud of us for doing such difficult work that helps our communities. We are part of our country and we are helping to save it. Some people asked our father why he would let his daughters do such work but he has always been supportive and is proud of us."
"It's a difficult job of course. You have to be patient, it's sometimes very hot and the equipment is heavy after a long day. But I love my work and I love my colleagues. My dad and sister are real family but the rest of my colleagues are like family as well."
Sister Saba, 26, adds: "It's a nice feeling working with your dad and your sister, though we don't always work as part of the same teams. I feel like I'm at home even when I'm at work. And of course, we always end up discussing work when we're at home!"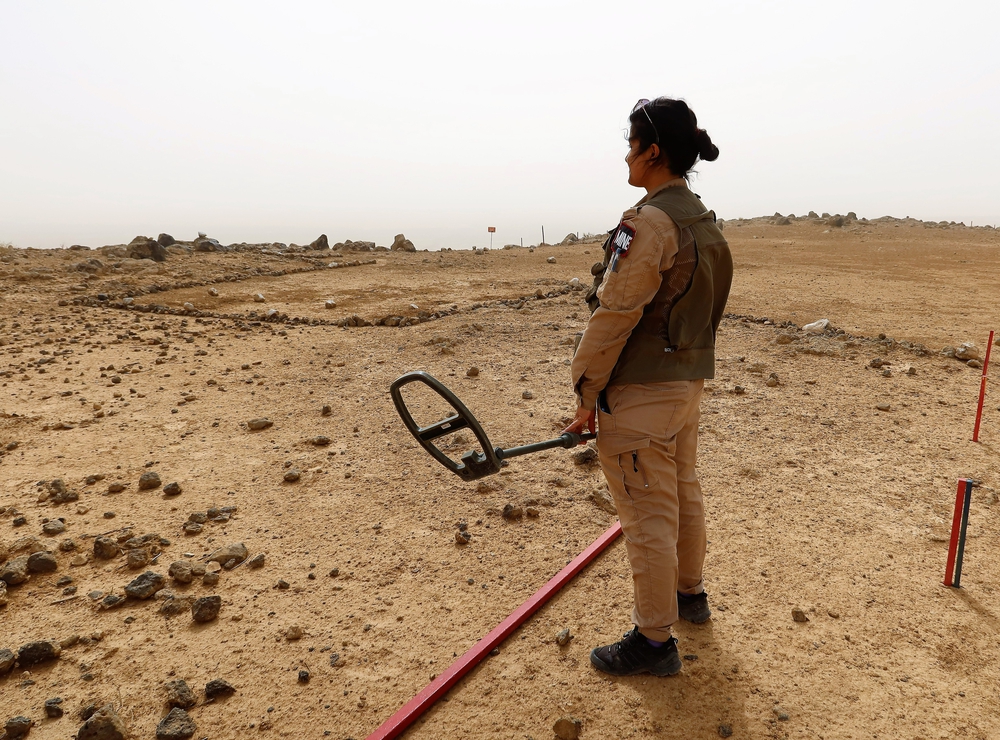 Selvarani, Senior Finance Officer, Sri Lanka
"I'm proud to be a woman because I love the community that women create for each other – we are each other's cheerleaders and it's amazing how we can build each other up. As a woman in the financial sector I am happy to take on the role of making the MAG Sri Lanka programmes move smoothly towards their goals.
Doing the work to gain the skills is the first step in reaching career goals in any industry. But this is especially true for women in male-dominated fields. Many women recognize that regardless of how unfair it is, they may be held to higher standards than their male counterparts. This means it is critical to be at the top of the game and know the ins and outs of the job to qualify.
This also means brushing up on soft skills such as willingness to be collaborative and adaptive to new situations. A strong focus on emotional intelligence doesn't hurt either. This is true for nearly every industry and corporation. Even on an international job front, these skills are imperative."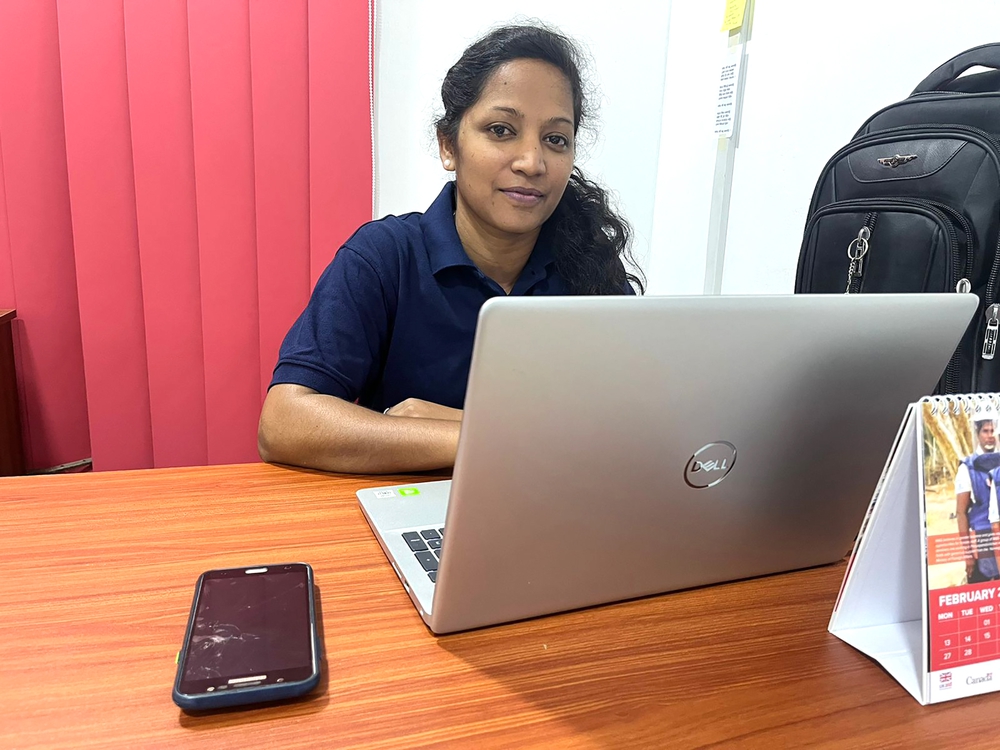 Save Lives Today
Give £5 a month
Your gift of £5 per month could help families to rebuild their lives.
Give £10 a month
Your gift of £10 per month could help clear land for crops.
Give £20 a month
Your gift of £20 per month could help fund a fully trained and equipped demining team.
Or an amount of your choice
Your support will help save more lives.
Give £20 today
Your gift of £20 could help to buy vital risk education materials
Give £30 today
Your gift of £30 could help find landmines before children do.
Give £80 today
Your gift of £80 could help pay for a team for one day, saving children's lives.
Or an amount of your choice
Your support will help save more lives.