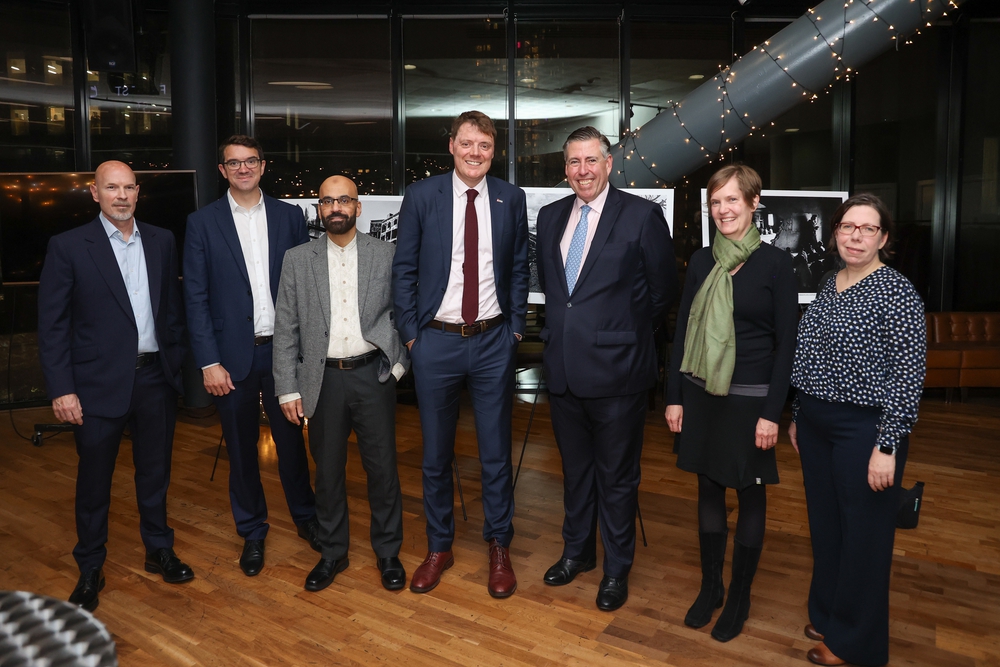 The event revealed the joint global impact of the organisations, with over 7 million people in 58 countries benefitting from their work in the last year alone, through landmine and unexploded ordnance clearance, emergency response, disaster prevention, and peacebuilding.
Sir Graham Brady, MP For Altrincham and Sale West, was a guest speaker at the event, which was attended by delegates of the Conservative Party Conference, members of Manchester's diplomatic community, universities, and civil society.
Speaking at the event, Sir Graham Brady said, "We have had in the last 18 months a very strong wake up call, with the invasion of Ukraine, that conflicts go on all around the world and even close to home – and a reminder that every one of them, even if they don't last very long […] can leave behind this terrible legacy that can be there for years, decades. So, I'm delighted to be here celebrating all the great work done by all these organisations represented here. It's wonderful to have this in our city."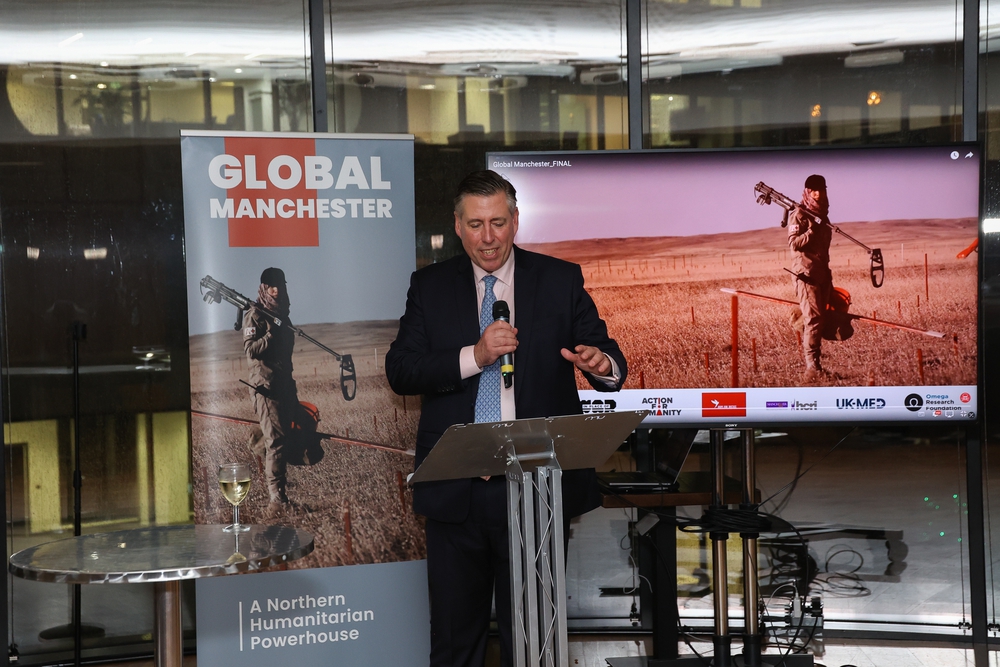 In his own remarks, MAG CEO Darren Cormack added, "Tonight is about highlighting Manchester as a real northern powerhouse of development and humanitarian expertise, and the contribution that the organisations in this city are making to solve some of the big global challenges of today – like the rising levels of conflict and armed violence, and the impacts of climate change […]. Together, we are having a significant global impact."
Learn more about the Northern Humanitarian Powerhouse in the following video: