The conflict in Ukraine has led to a massive rise in the use of landmines and other explosive ordnance, putting the population at high risk. The devastating consequences are likely to last long after the conflict has ended.
Even before the conflict started in 2022, Ukraine was already a heavily contaminated country due to the legacies of World War I, II and the 2014 conflict in Eastern Ukraine. The past few months have led to an unprecedented crisis and an urgent need to address this ongoing threat.
A MAG team conducted an assessment mission to the country earlier this year. They gathered evidence of contamination and its impact on civilians and the wider humanitarian and relief response. Working in partnership with the Ukrainian authorities and other humanitarian agencies, the team documented evidence of contamination caused by cluster munitions, which are widely prohibited, alongside improvised explosive devices (IEDs) and other explosive ordnance.
The scale of new contamination is so severe that several hundred million pounds and decades of difficult work will likely be needed to clear it.
MAG is partnering with the Ukrainian Deminers Association (UDA) to provide risk education work. This work is being conducted through digital and traditional media channels including radio messages and billboards, as well as face-to-face engagement. These sessions allow communities to learn how to recognise the areas which might be contaminated by explosive devices and to sound the alarm. They also support people to learn safe behaviours in case they come across dangerous items.
In addition to our risk education programmes, MAG is working with UDA to build its capacity through training and technical development.
Survey and clearance work is expected to begin in the coming months when all necessary certification procedures have been completed.

MAG was recently awarded an $8 million grant from the United States Government to support our operations in Ukraine. More information here.
Our results in 2022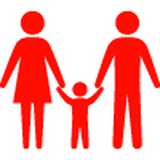 People directly supported through risk education
2,575