Leading UK business figures have hit the £1 million mark in a major fundraising campaign for MAG.
The Bikes Against Bombs charity bike ride, an annual event that brings together senior executives from the UK's wholesale and convenience sector, hit the million-pound mark following its latest sponsored bike ride from Thailand to Laos.
The money raised by participants is directly supporting life-saving work to clear landmines by Manchester-based MAG (Mines Advisory Group), a charity employing more than 6,000 people in 30 countries.
Today the cyclists completed their latest challenge – a 400km, five-day ride from Thailand to Laos, raising over £200,000 in sponsorship on this ride alone.
The money raised by all eight rides – Vietnam and Cambodia (2015), Sri Lanka (2016), Laos (2018), Vietnam (2019), Cambodia (2020), UK cities (2021), Bosnia and Herzegovina (2022) and Thai-Laos (2023) – supports MAG's work to find and destroy landmines and unexploded bombs for the benefit of women, girls, boys and men.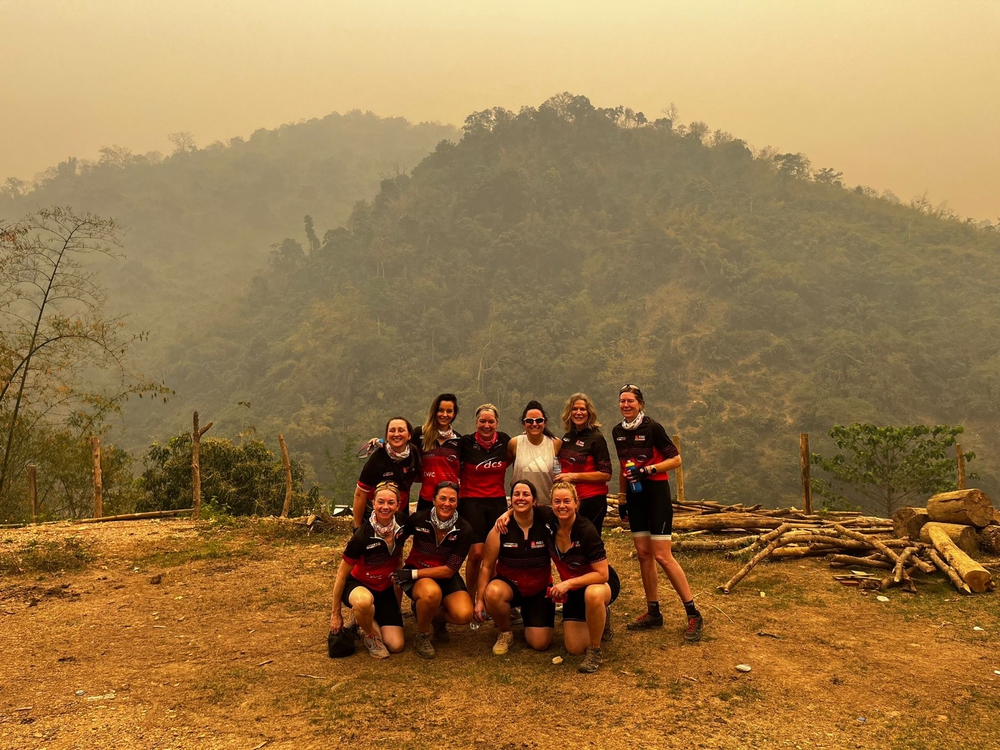 Globally, more than 60 million people are still living in fear and trapped in poverty as a result of landmines, unexploded bombs and other deadly items.
MAG's work spans South-East Asia, Africa, the Middle East and Europe. The charity is currently scaling up its operations in Ukraine in response to the conflict that has devastated that country.
MAG Chief Executive Darren Cormack said: "Since 2015, so many people have taken time out of their busy schedules to support our work and we are incredibly grateful. Their commitment and contribution have been extraordinary and life-saving, enabling us to return precious land to families and communities and to keep people safe from harm."
Neil Turton, founding member of the Bike Ride and a former MAG Trustee, said: "Being part of founding these rides in support of MAG is one of the things I am most proud of in my career. Together, over 100 of my colleagues and friends have created a community for the sector whilst also raising an incredible amount of vital funds for an incredibly important cause. We are proud to support MAG's life-saving work through this initiative."
Tom Fender, Founding Member of the Bike Ride and Development Director at TWC, added: "Over the years, we have seen tremendous support within the Wholesale & Convenience sector for these bike rides, which have brought us to many countries where MAG operates, including Cambodia, Bosnia and Herzegovina, and Laos. We are so proud to have raised over £1 million and to have concluded the adventure where the idea was formed – on the banks of the Mekong in Luang Prabang, Laos. Over the years we have seen first-hand the fantastic work that MAG does for local communities and the long-term difference our support will make."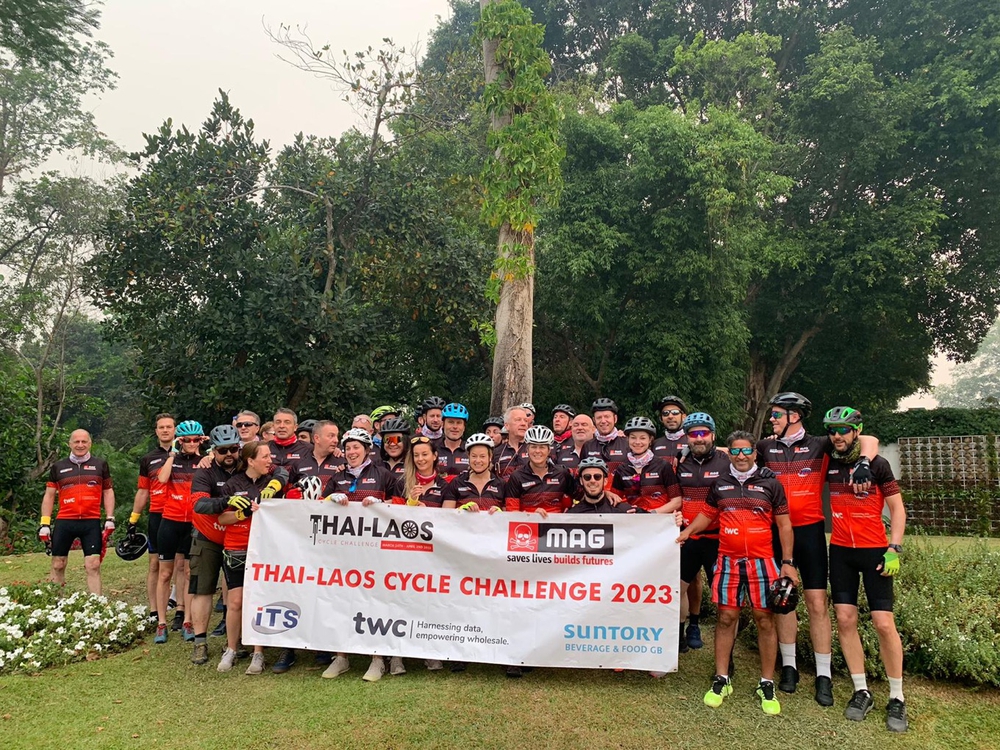 You can still support their efforts at the link below.